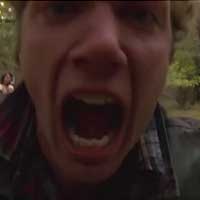 Siberia
Promo Sizzle Reel voice for NBC's Siberia
---
Here's a little Promo Sizzle Reel I voiced for NBC's Siberia TV series.
Here's how it all went down.
I had worked with director
Herbert James Winterstern
on multiple on-camera and voiceover projects ever since his final projects at the USC Film School. Jamie had finished directing this new series. Once the show was edited and ready to air, Jamie needed a voice that would get viewers excited about this new show yet still be contained enough to feel conversational. I was honored that he asked me to voice this sizzle reel for
Siberia
.
A sizzle reel is pretty much a long format promo, mostly designed to get a show going.
A promo voiceover is like an ad for TV shows that are currently running.  The more you know, right?
Here's more about the show Siberia:
In 1908, an unexplained event occurred deep in the remote Siberian territory of Tunguska. Now, 100+ years later, 16 reality-show participants descend on Tunguska unknowing of the land's mysterious past. These contestants, from varied walks of life, will attempt to battle the elements and each other in a quest to survive the harsh winter and claim a large cash prize.  The contestants soon attribute the occurrences to ruses set up by the producers, even dismissing the death of a fellow contestant as accidental. With their safety threatened, competing contestants must band together in an effort to survive.
Written by 

Anonymous 
---