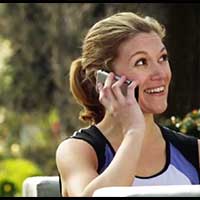 OnPoint
Voice of OnPoint
---
I had moved from Portland to LA in 2007 and at the end of the year I booked a series of TV and Radio spots for OnPoint Community Credit Union in Oregon.
Go Figure.
The audition spec I received was: a natural, subtle, textured, non-announcer voice that could compliment the visuals and tell the story of each spot. Good thing my voice is already textured.
Another lesson I learned is how much easier it is to record for clients that you actually like. I have been a member of various credit unions since college, and believe they are a better option than traditional banks. Credit unions typically serve the local community directly, have very reasonable rates and terms, and I've always received great customer service.
I was the voice of OnPoint for various TV and radio spots, going into a studio multiple times a year for 8+ years. I'm super grateful for the long running work with such a good client including Josh Streufert heading up the copy and direction at Weber Marketing, now called Strum.
View the fun spots OnPoint puts out on YouTube.
After the first session, Josh wrote,
"Thank you again for being a part of it. I'm really happy with the spots this year. They turned out great."
-Josh
Other credit unions across the country had seen these OnPoint commercials. Three other credit unions end up booking me to voice some of their spots, most notably Metro Credit Union out of Omaha, Nebraska.
See "Commercial VO Work" for more voice work in commercial projects.
---
Voice of OnPoint